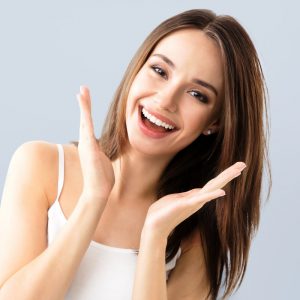 Missing teeth are a problem for millions of people across the United States, downgrading their confidence and making it more difficult for them to enjoy their favorite goodies. If you are among the many who are frustrated by gaps between your pearly whites, you might be looking for a solution that will save your smile and help you get back to living life to the full. Dental implants might be perfect for you! Let's take a look at how this procedure can rescue you from your gap-filled grin.
The Best Way to Replace Missing Teeth
Many dentists tout implants as the best way to replace missing teeth because of the long-term benefits they offer. Endosteal (in the jaw) implants bond with your body through a process known as osseointegration; they thereby act like natural tooth roots, preventing bone loss and preserving the shape and appearance of your jaw. Other benefits of implants include:
If they're properly cared for, implants have the potential to last a lifetime.
Natural appearance. Once your restorations are placed on top of your implants, onlookers won't be able to tell that those aren't the pearly whites that nature gave you.
Implants provide a strong bite force, allowing you to enjoy all of your favorite foods with gusto.
Easy maintenance. You can care for implants in much the same way you would care for natural teeth.
Protection for natural teeth. Implants can stop your remaining pearly whites from drifting out of place.
Discovering the Perfect Implant Option for You
If you're interested in getting dental implants, the first thing you should do is schedule a consultation with a qualified dentist like Dr. Novak. He'll examine your mouth and make sure you are a good candidate for implants. Then, he'll recommend the type of implant service that best fits your situation. He offers all of the following implant options:
Single-tooth replacement. This involves one implant that supports a single crown.
Multi-tooth replacement. An implant-supported bridge, with an implant on each end of the gap in your smile and artificial teeth in between, is great for folks who have several missing teeth in a row.
Implant-retained dentures. With a few strategically placed posts, Dr. Novak can help you say goodbye to your uncomfortable traditional dentures and hello to a sturdier, longer-lasting smile.
All-on-4 Implants. This option works well for people who do not have the bone height or strength to support traditional implants. Using only four titanium posts, Dr. Novak can replace an entire row of teeth. Oftentimes, patients can receive their restorations on the same day that the implants are placed.
Implants are so much more than a part of cosmetic dentistry; they can save your smile's appearance, but they can also restore its health and function.
About the Dentist
Dr. Thomas J. Novak has undergone extensive training that equips him to save his patients' smiles with dental implants. If you would like to look into the possibility of replacing your missing teeth, please contact our office at 817-594-7302.