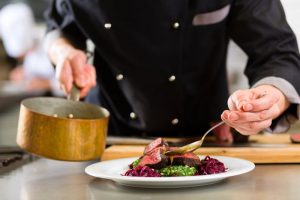 With so many options for tooth replacement, it can be hard at first to determine which one is right for you. But it's important to keep in mind that not all replacement options are created equal. Dentures tend to be more affordable and dental bridges have been the standard for a long time, but neither will truly feel as natural as you would imagine them to be.
That's why dental implants in Weatherford stand out in the world of dentistry and tooth replacement. Here's what you can expect from treatment.
Why Do Dental Implants Feel the Most Natural?
At first glance, dentures and dental bridges may seem like the best option for replacing teeth. But even though they may seem affordable now, they won't ever feel as natural as dental implants for one important reason. Implants are the only tooth replacement solution that replaces the root and not just the visible crown.
The root is responsible for many functions that we take for granted after teeth are lost. They stimulate the jaw bone when you chew, which keeps the jaw strong and prevents bone loss after an extraction. They help your facial tissue maintain its blood flow, which prevents premature sagging and hollowing out of the cheeks. They blend in seamlessly with the rest of your teeth and function almost identically to natural teeth because they integrate with your existing bone tissue. These features are distinct from other tooth replacement options and ensure that chewing your favorite foods and smiling is seamless.
Important Points About Treatment to Keep in Mind
While dental implants are meant to feel incredibly natural, it's worth mentioning that the type of restoration and the number of implants you receive will affect many aspects of your overall treatment. For example, a single tooth implant will take less time to get used to than a more complex restoration, such as a dental bridge fitted with two implants. In the beginning, your implant may cause a strange sensation in your mouth, but this is normal and will go away as you get used to your replacement.
How to Make Your Implants Last a Lifetime
Dental implants have the potential to last anywhere between 25 years and a lifetime. However, it's important that you practice proper oral care and visit the dentist every six months to ensure no issues are present with the implants.
Brushing twice a day with fluoridated toothpaste and flossing daily, especially around the implant itself, will ensure that plaque does not irritate the gum tissue healed around the implant. Gum health is extremely important to making your implant last as long as possible. It's also essential to avoid all tobacco products as they are one of the leading causes of gum disease.
Have another question about what to expect after your implant treatment? Schedule a consultation with a dentist in Weatherford and learn how implants can restore your smile!
About the Author
Dr. Thomas J. Novak earned his DDS degree from the University of Illinois College of Dentistry. He's a member of the American Academy of Implant Dentistry and achieved certification to place dental implants, meaning you can have your entire implant treatment in his office. To learn more about his practice, you can contact him through his website.