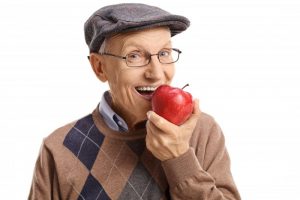 Finally having your missing teeth replaced with dental implants in Weatherford is a joyous time. It means you now have an opportunity to regain the life you may have thought was lost for good. Part of the 98% success rate of the dental implant procedure, though, is based on compliance after the surgery is completed. So you can have the best results possible, here are 3 things you should and shouldn't do after dental implant placement.
3 Things You Should Do Post-Surgery
After having the dental implant placed, there are a few things you can do for comfort and to further the healing process.
#1 – Perform Careful Oral Hygiene
Maintaining excellent oral hygiene is critical to the success of any dental implant placement. However, it must be done with care. Thus, you should avoid vigorously brushing your teeth, and it's also important to stay away from the treatment area.
#2 – Apply Ice and Take any Pain Medication Properly
You should expect there to be some manageable swelling and discomfort after the surgery is completed. To address both, apply an ice pack wrapped in a towel applied to the cheek for 20-minute increments.
You should also be sure to take any pain medicine prescribed according to the instructions provided.
#3 – Eat Soft Foods
Foods like mashed potatoes, bananas, apple sauce and others with soft textures, should be consumed for several days after the surgery is completed. While smoothies are also excellent, you should avoid using a straw to drink them, as it could cause the blood clot to dislodge.
3 Things You Should Avoid
Along with recognizing what you should be doing post-surgery, it's equally vital to know what to avoid. By taking heed to these tips, you can prevent any unnecessary suffering and delayed healing.
#1 – Avoid Strenuous Activity
After your dental implant is placed, it's a must to take it easy for a few days. That means you should limit bending over, and whenever you move about, you should take special care.
So if you enjoy exercising, it's best to wait three-to-four days after the surgery before you restart your routine.
#2 – Don't Disturb the Treatment Site
To prevent infection or the blood clot dislodging, it's a must to avoid any urges to touch or probe the treatment site. By being careful, you will better allow the healing process to continue.
#3 – Avoid Tobacco Usage
Smoking or chewing tobacco introduces harmful chemicals to the mouth, and either practice can make the environment dry. This can result in either an infection or the blood clot unseating.
Keep Your Dentist in the Loop
You can expect there to be some bleeding for up to 48 hours after the surgery is completed. As mentioned above, there will also be some manageable discomfort. However, if the bleeding becomes excessive and the pain is persistent, don't hesitate to reach out to your dentist in Weatherford.
With the help of an expert, you can finally have your smile restored and your confidence renewed. Your new life starts today.
About the Author
Dr. Thomas J. Novak received his dental degree from the University of Illinois College of Dentistry. A lifelong learner, he has received advanced training in several forms of treatment, which includes the placement of dental implants. A member of the American Academy of Implant Dentistry, Dr. Novak creates beautiful and functional smiles with dental implants at his private practice, and he can be reached for more information through his website.